My cats have misbehaved sooooo badly today! I have given them mean looks and have yelled at them but I don't think they really care. I wish this picture was of Jack holding his head in shame for his poor behavior...
But that's just how the silly guy hangs out on a daily basis. Does anyone else's cat practically hang upside down to relax? Jack does this move off of stools, beds, tables... he's not picky. Just weird. ;)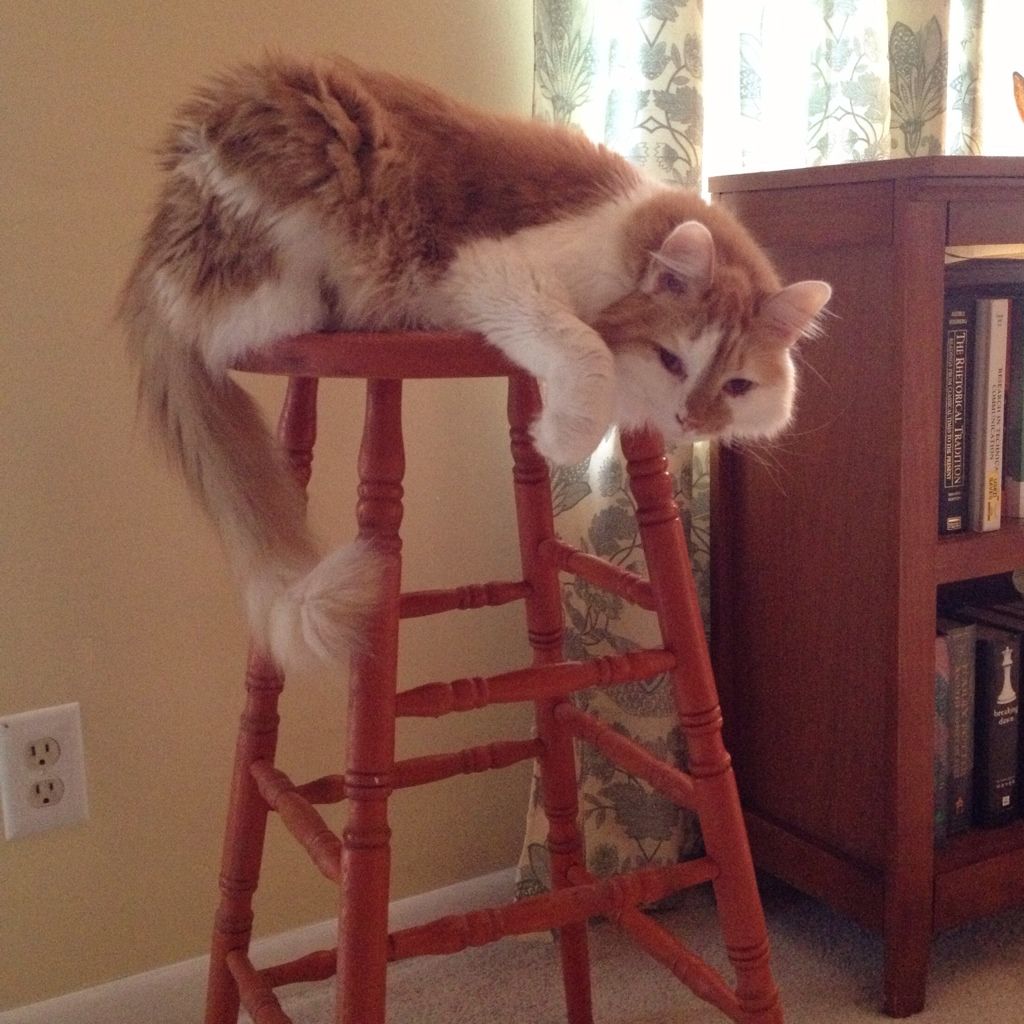 "You lookin' at me?"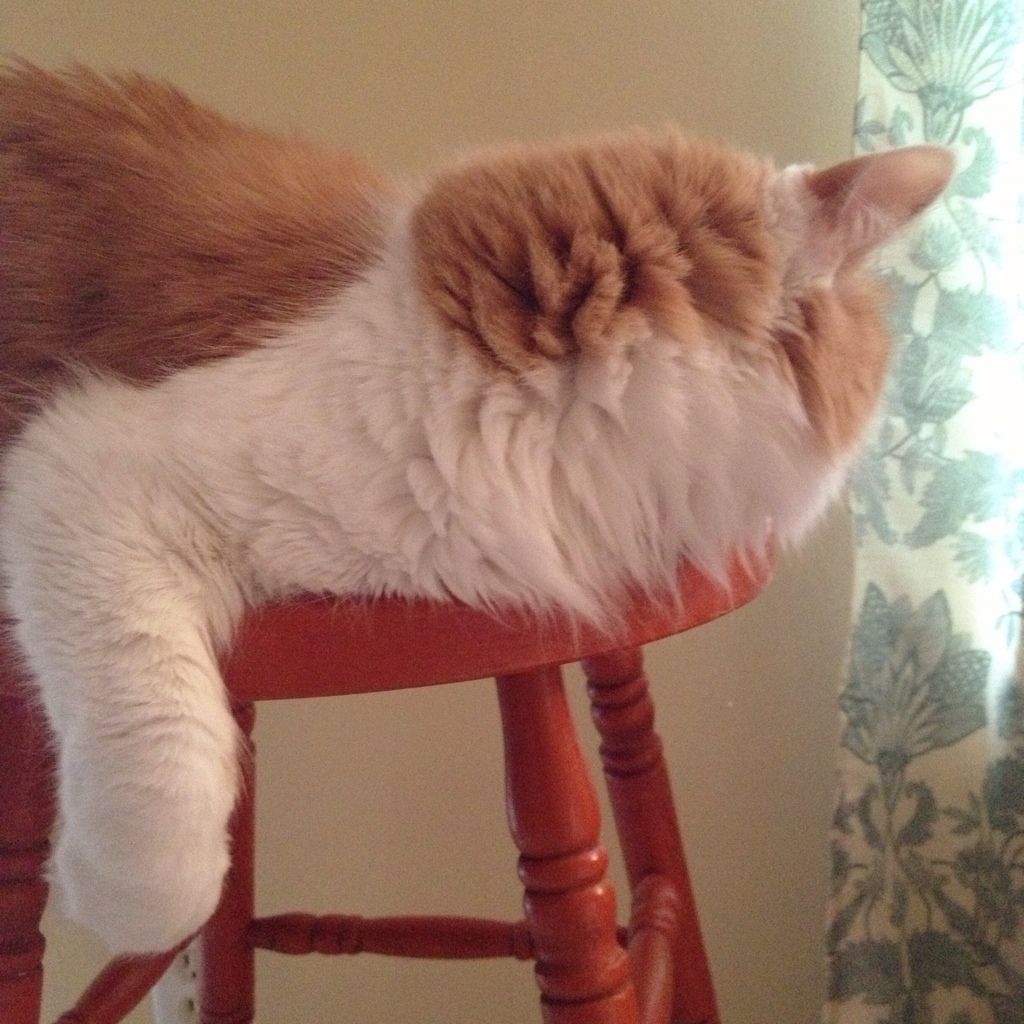 "Be gone, human."
On another- more welcoming- note,
Ros
is hosting a super fun
swap
!
For this swap, you make a zipper or drawstring pouch/bag for someone, fill it with store bought candies and ship it off to them! Isn't that FUN?! Sign-ups end around mid-day tomorrow EST... I think. I have a hard time figuring out the time differences between our countries. :-P Anywho, get over there soon to sign up as the deadline may- or may not- be approaching soon! ;)